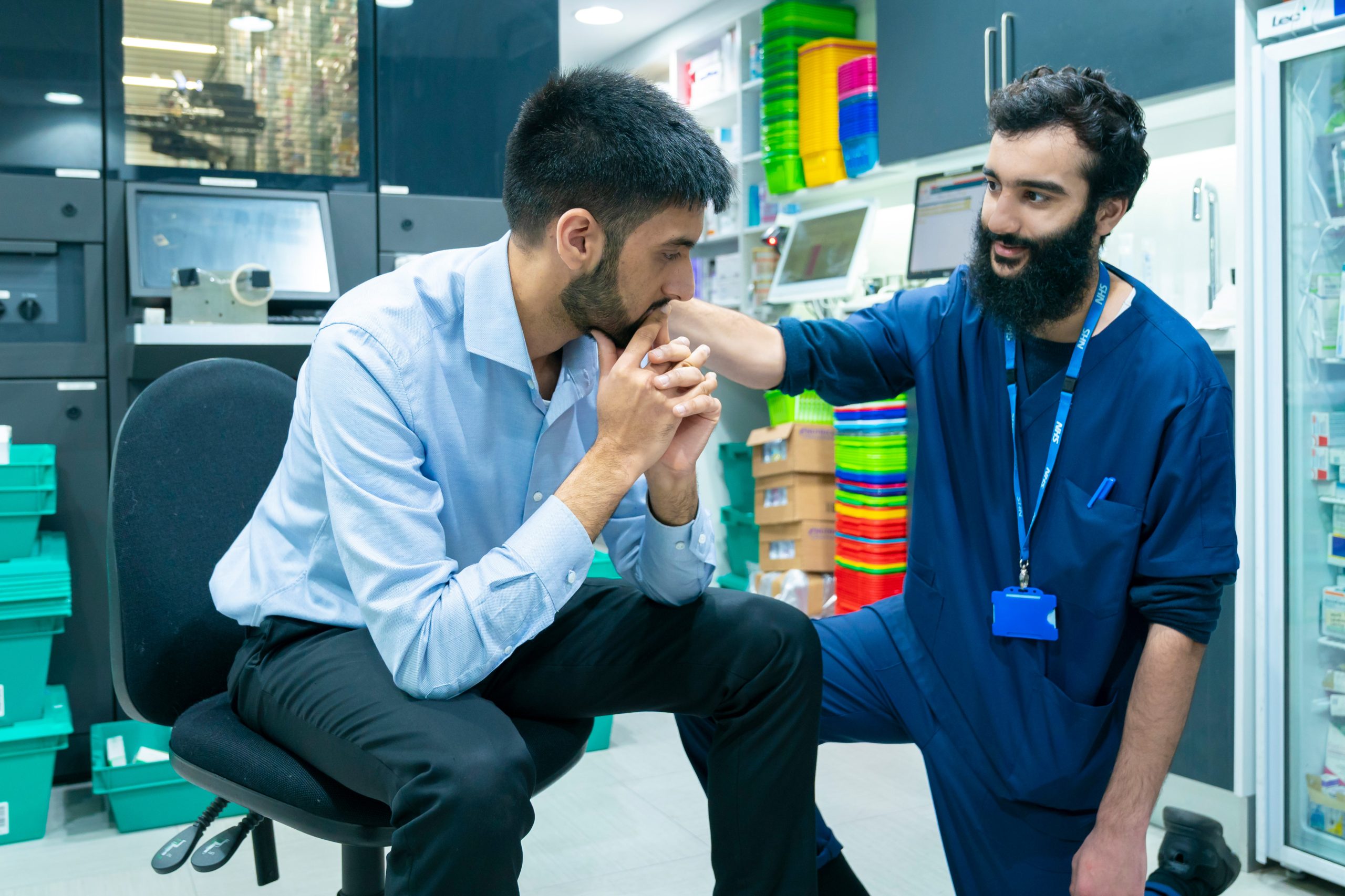 Men and Mental Health
November 19th marks International Men's Day that this year focuses on the important topic of male suicide prevention.
Our 2022 Workforce Wellbeing Survey (held jointly with the RPS), shows that 38% of male pharmacists rate their mental health and wellbeing as poor or very poor.
According to the Mental Health Foundation, men are also far less likely than women to seek professional mental health support.
November 19th marks International Men's Day that this year focuses on the important topic of male suicide prevention. The mental health and wellbeing of pharmacists is a key focus of our work here at Pharmacist Support. Although we do not provide specialist suicide prevention support, we recognise the crucial part that mental health and wellbeing information and support can play in preventing any member of our pharmacy family reaching the point they are feeling suicidal.
Our mental health and wellbeing support
Here at the charity we offer a range of wellbeing and personal support services for pharmacists, pharmacy students and trainees. These include:
We also have lots of information and resources on mental health and wellbeing in the I need help managing my… area of our website and have recently created a resource as part of our new Embracing a Workplace Wellbeing Culture course for pharmacy managers and leaders that provides information on suicide and harmful behaviours, as well as support options.
Suicidal feelings and harmful behaviours resource
Our Embracing a Workplace Wellbeing Culture course has been developed in response to issues highlighted in our annual workforce wellbeing survey with the RPS that show high levels of burnout and stress in the workplace. The course covers several topics including communication skills, building resilience, and how to encourage a growth mindset in your team. It also aims to help support mental health and wellbeing conversations within the workplace. Anyone interested in signing up for the course can create an account on our Wellbeing Learning Platform and access an early bird discount before the course is released.
Access our Wellbeing Learning Platform
Where to turn for urgent help
For any pharmacist, student or trainee who feels they may act on suicidal thoughts it is important they get urgent help. This could be by contacting their GP for an emergency appointment, their mental health team if they have one, going to A&E or contacting emergency services or a helpline listed on the NHS website below. The charity Campaign Against Living Miserably (CALM) has a specific focus on preventing male suicide.
In need of urgent assistance?
If you or a colleague needs urgent assistance, please contact the Samaritans, your GP or other emergency service.
Further information here