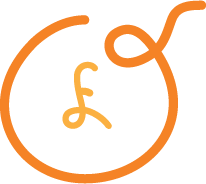 Financial assistance towards essential expenditure in times of difficulty may be provided to pharmacists and their families, pre-registration trainees and MPharm students.
This might include:-
help with a specific one off cost, for example, an unexpected winter fuel bill or essential minor household repair
assistance to support mental or physical quality of life, for example, for respite care, therapy or the purchase of an aid or adaptation
support for people struggling to manage on a very low income, for example, a top up towards care home fees or help for a pharmacist unable to work because of illness
student hardship – a one-off payment of up to £1,500 per academic year can be made to students facing unexpected hardship, due to unforeseen circumstances such as ill health, bereavement or loss of income. Payments cannot be made towards tuition fees.
If you are currently experiencing financial hardship as a result of COVID19, please check out our coronavirus financial guidance & support page HERE.
Pharmacist Support student bursary scheme – Once a year the charity makes awards of £3,000 or £5,000 to MPharm students entering their final year of study.  To apply students must demonstrate financial hardship, outstanding and exceptional qualities to overcome an ongoing adversity, an expectation by their university of a positive contribution to pharmacy in Great Britain and sound academic performance. For further details click here.
If you are currently experiencing financial difficulties, do not hesitate to contact us. We can help you assess whether an application for financial assistance is the best route and discuss what other support might be available for you. We are here to listen and to help in confidence.