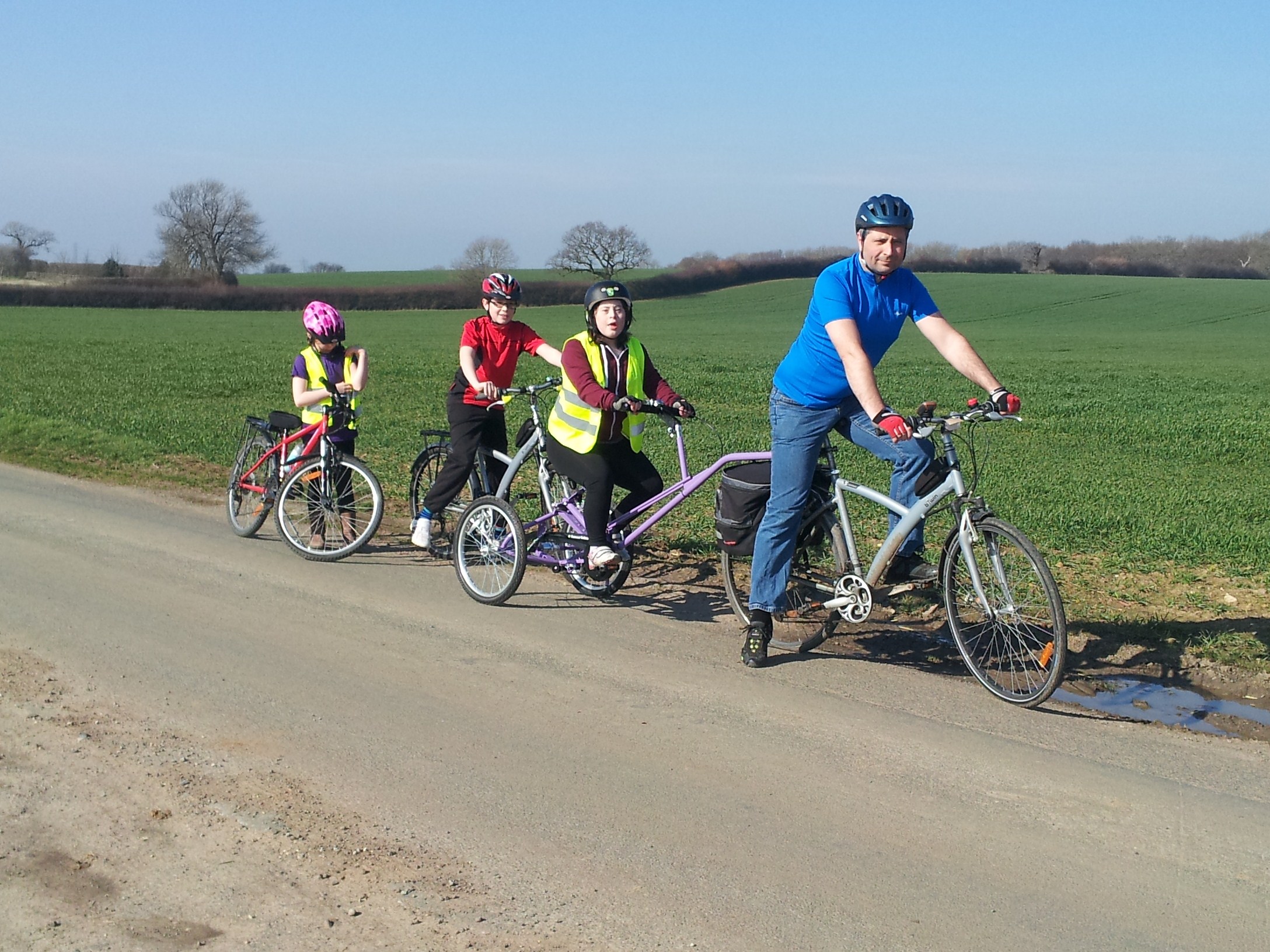 In 2013 the charity provided over a quarter of a million pounds in financial assistance to pharmacists and their families, former pharmacists, trainees and pharmacy students in need. 60% of the 164 individuals supported across the year were between the ages of 21 and 39, with a further 27% between the ages of 40 and 59. Assistance to help cover everyday living costs accounted for over 60% of the total amount of financial assistance provided. Other reasons included student hardship, treatment costs, GPhC registration fees, return to practice costs and assistance with convalescence or help with the purchase of an aid or adaptation.
One of the people who benefited from this support in 2013 was Charlotte. Charlotte has Down's Syndrome and is the eldest daughter of husband and wife pharmacists Joe and Veronica. Due to her condition Charlotte has low muscle tone and has never been able to ride a regular bicycle.
Last year Veronica and Joe noticed that the original tricycle purchased by Pharmacist Support back in 2008 had become too small for Charlotte and that she was no longer able to keep up with her brother and sister which frustrated her. The family needed to obtain a replacement to take her into her adult years and to enable them to continue to enjoy cycling trips together as a family.
Pharmacist Support put the family in touch with Children Today and between the two organisations funding was provided for a new trailer tricycle combination from Tomcat for Charlotte.
Veronica commented "The specially adapted tricycle has provided many happy moments for both Charlotte and the whole family and has opened up our lives in ways we never imagined."
Click here to read full story