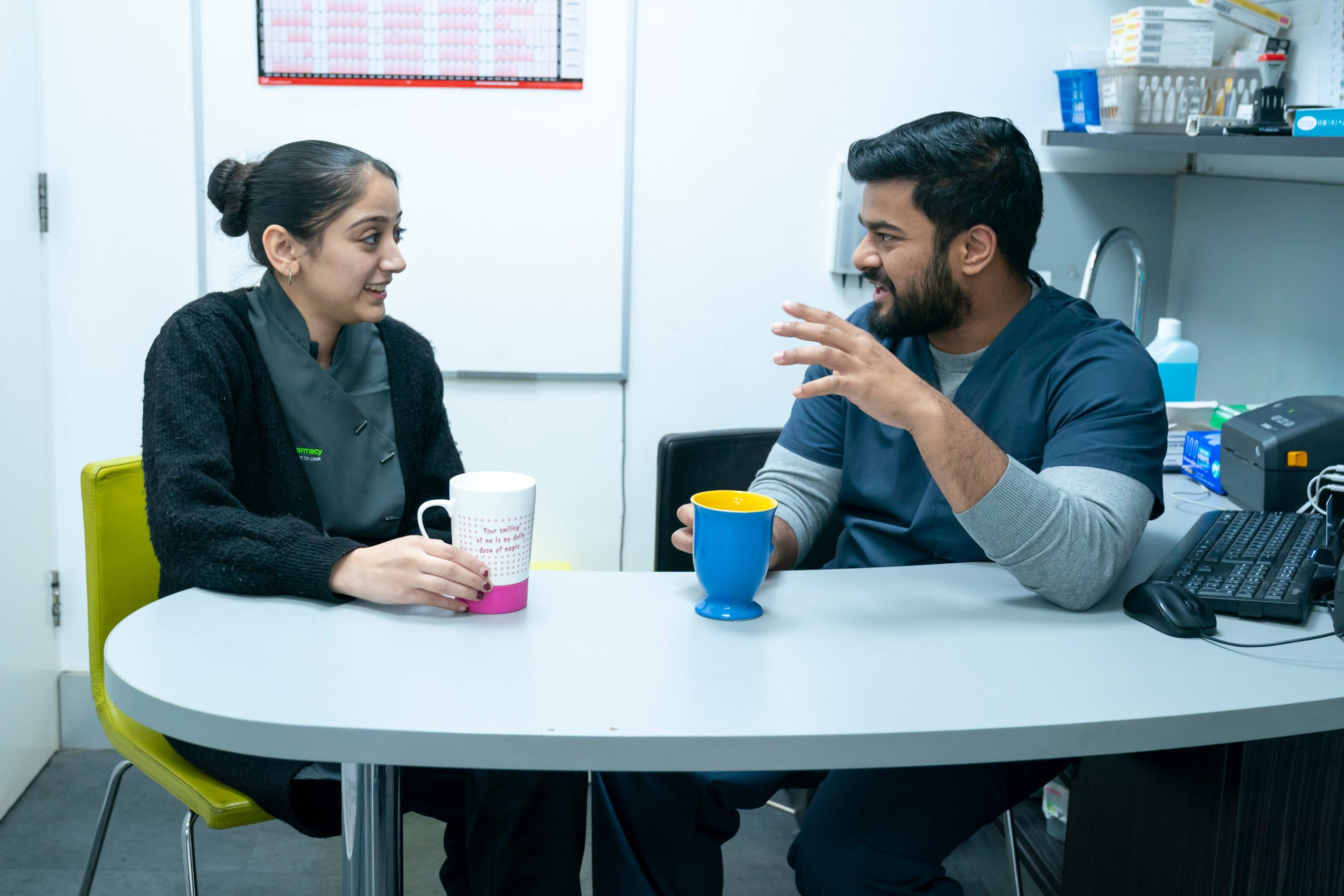 Wellbeing in pharmacy roundtable report
The Royal Pharmaceutical Society (RPS) and Pharmacist Support have published a report examining the impact of workforce wellbeing on pharmacy teams and how it can be addressed.
The report is the outcome of a roundtable event jointly hosted in May 2023 and attended by representatives from the NHS, professional bodies, employers, trade unions, education and regulators.
A system wide approach  is required
The report, Pharmacy Workforce Wellbeing offers a comprehensive overview of the key insights shared during the event and highlights the critical themes that emerged from the discussions. It provides an overview of the current wellbeing situation being faced by pharmacy teams, the evidence of the impact of poor wellbeing and provides some recommendations on how to support the pharmacy workforce. It pulls out that the responsibility for the wellbeing of pharmacists and pharmacy teams does not sit with one body, it requires a system wide approach that includes the NHS, professional bodies, employers, trade unions, education, charities, regulators and individual pharmacy team members.
Worryingly high levels of burnout
The majority of respondents to the joint annual Pharmacist Suppport/RPS workforce survey report worryingly high levels of burnout. In 2022 nine out of ten pharmacists said they were at high risk of burnout, a figure consistent with previous years. The figure was higher for those pharmacists working in the community where it rose to 96%. Significantly, 73% of respondents had considered leaving their role or leaving the profession.
"When we launched the charity's new strategy in 2020, we recognised that for significant change to take place we needed a sector actively working together to improve the wellbeing of our pharmacy family" commented Chief Executive of Pharmacist Support, Danielle Hunt. "We were delighted therefore to be able to chair a roundtable on workforce wellbeing and to help move this conversation along.
"It has been evident for some time that a culture change is required, and the roundtable provided pharmacy organisations with the opportunity to come together to provide their individual views and then for the group to start to collectively address workforce wellbeing within pharmacy. We understand that the change required will not happen overnight, but equally recognise that levels of burnout have been consistently very high for several years, and urgent action is needed to turn the tide. It is our hope that through this group we can begin to create positive change and ensure our workforce is better equipped to look after the wellbeing of its colleagues."
RPS Director of England James Davies said:
"The whole pharmacy workforce across every setting has been under intense pressure for some years now which takes its toll on individuals. Many risk factors affecting wellbeing are created by the system in which people work and this needs to be addressed at the systemic level rather than the onus being placed on individuals.
"While individuals are encouraged to prioritise their wellbeing and reduce their personal risk of burnout, it's crucial to acknowledge that many factors affecting wellbeing must be addressed. Therefore, addressing these issues requires a collective effort from employers, regulators, the NHS, unions, charities, and pharmacy teams themselves. We all have a role to play in supporting the wellbeing of pharmacists and mitigating potential risks to patient safety."
The release of this report – and a statement issued immediately after the roundtable – marks the commitment of these organisations to initiate positive change and prioritise the wellbeing of those working in pharmacy teams.
The roundtable group will meet again early next year to assess progress, review the results of the 2023 survey and foster ongoing collaboration.