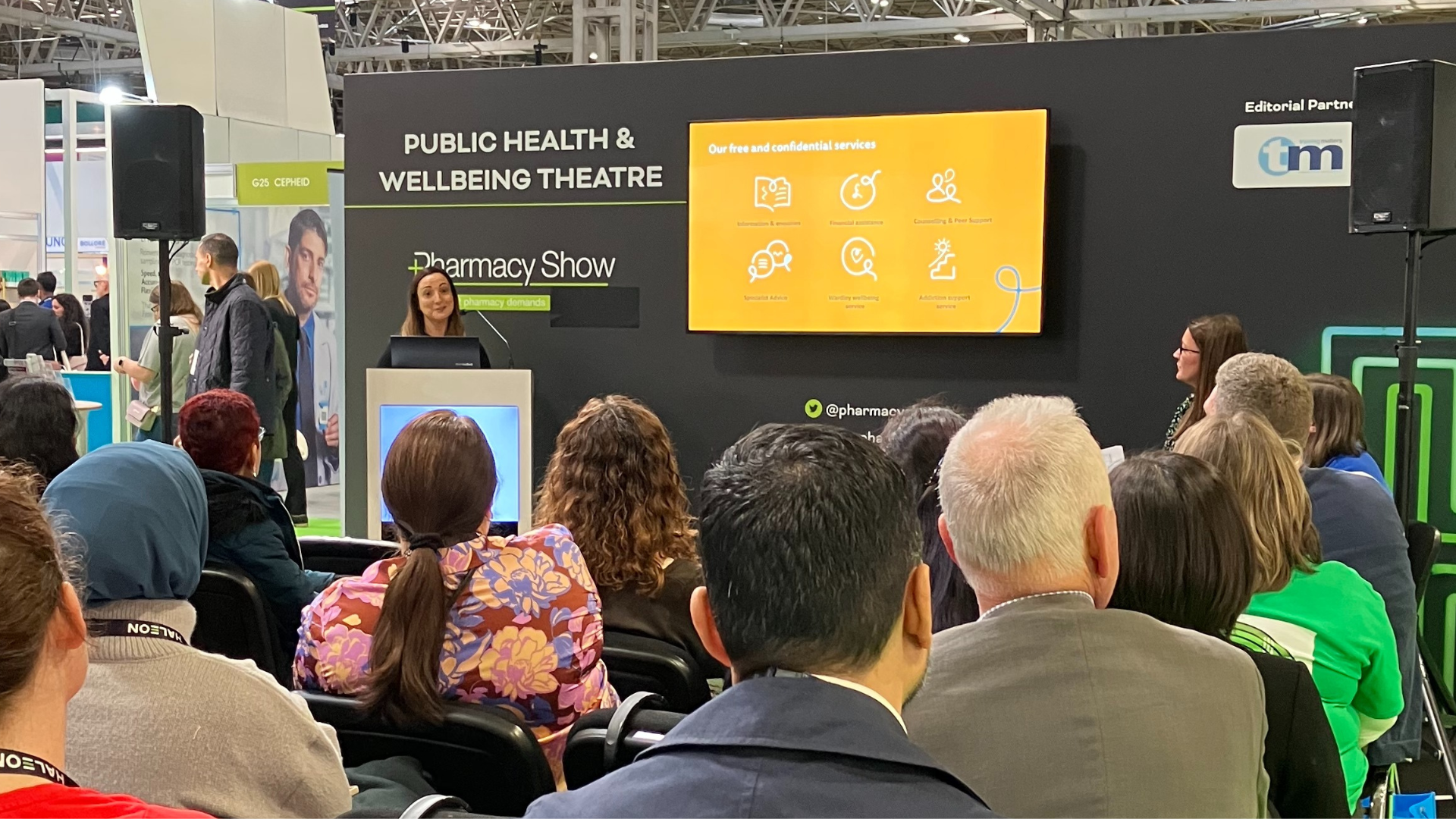 See you at the Pharmacy Show in October!
Read all about our evolving partnership with the Pharmacy Show, and how to connect with us at the event in October.
We're pleased to announce our continued partnership with The Pharmacy Show.
We have been working with the team at CloserStill Media for some years with the joint aim to underline the importance of looking after our pharmacy family. Charity partnerships such as this are vital to Pharmacist Support as they help us to raise awareness of our support services and give us a platform to connect with our pharmacy family.  
Our Chief Executive, Danielle Hunt, says of the continued partnership:  
"We very much value the relationship we have built with The Pharmacy Show over the past few years and are delighted to resume our partnership with their team in 2023. They continue to share our joint aim of showcasing how our charity can support pharmacists and pharmacy teams across our profession, and we can't wait to be at the event in October."  
Garry Tyson, Event Director at the Pharmacy Show says:  
"Once again, The Pharmacy Show is proud to partner with Pharmacist Support. Mental Wealth is so vital and working with the charity is imperative to us. We are appreciative for the invaluable support they are giving to all pharmacy professionals." 
How we can support you at this year's Pharmacy Show
The timing of this year's show coincides with our Pharmacist ACTNow wellbeing campaign. This year, ACTNow focuses on supporting a positive workplace culture. By subscribing to the campaign, you can access free support and guidance tailored for the whole pharmacy team. 
Across the two days of the Pharmacy Show, you'll find us in various theatres discussing mental health and wellbeing in pharmacy. We'll also be at our stand where you'll be able to grab yourself information about the campaign, our charitable services, and the latest wellbeing pack.    
Where you'll find us
Our stand: you'll find us at our charity stand C46 in the exhibition centre.   
Theatre session: Building resilience and a growth mindset in your pharmacy team – Professional Development & Careers Theatre on Sunday 15th October, 11:55 – 12:25.  
We look forward to seeing you all at the Pharmacy Show in Birmingham on 15-16 October. To secure a pass, please visit The Pharmacy Show website. Enter referral code PharmacistSupport to be in with a chance to win a £100 John Lewis voucher from the Pharmacy Show team.