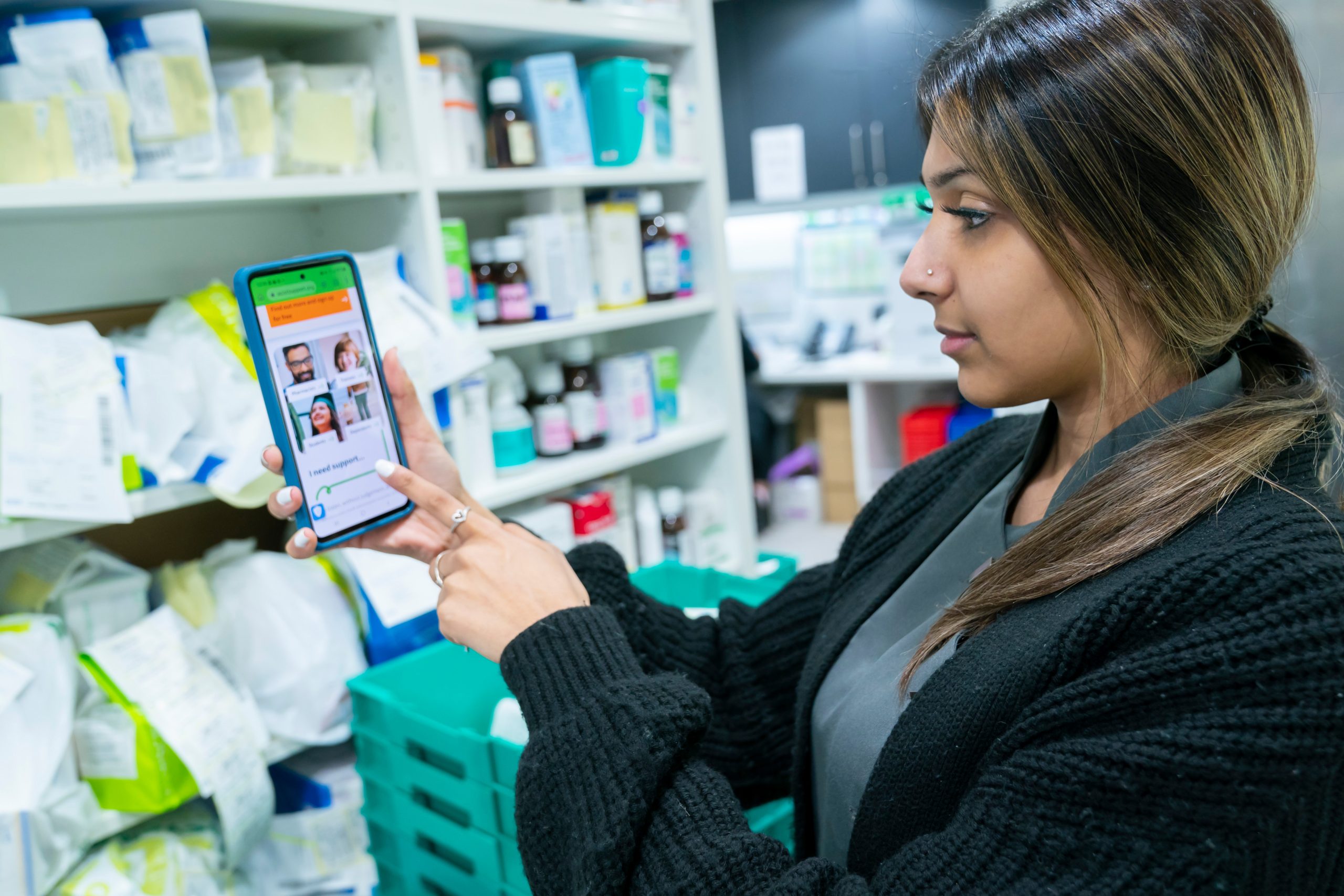 Free mental health and wellbeing training to support revalidation
Take a look at the free workshops you can access from Pharmacist Support to support your own mental health and wellbeing.
In line with our charitable mission to champion the wellbeing of our pharmacy family, in late 2021 Pharmacist Support launched our free Wellbeing Learning Platform. 
Until the launch of the Wellbeing Learning Platform, pharmacists could only access our popular workshops when they were hosted and facilitated by an organisation. Although this has undoubtedly provided access to thousands of pharmacists, trainees, and students over the years, it meant that people without access to a facilitated workshop were left out. This was a gap in our services that we had been eager to address, and the Wellbeing Learning Platform is a great way of doing so. By signing up to the platform, individual pharmacists, trainees and students can access a range of free online mental health and wellbeing workshops at a time and place which is convenient to them.  
Upon completion of each workshop, participants will receive a completion certificate which can be used as part of the revalidation process.   
We're delighted that the workshops have been receiving great feedback, with one user saying: 
"Understanding the importance of wellbeing is crucial to any pharmacist to reduce stress and illness. If you don't know where to start, then trust Pharmacist Support to signpost and deliver some life enhancing advice." 
What can you expect to find?
The workshops currently available are: 
Introduction to wellbeing

 

The Science behind wellbeing

 

Introduction to assertiveness

 

Time management

 
Stress management and building resilience

 

Get mentally prepared for your exams and assessment.

 
Live the life YOU want to lead
Wellbeing Learning Platform subscribers will also find our latest workshop, Live the Life You Want to Lead, which was created for those of us who feel we'd like to make a change in our lives, but aren't sure where to begin. The workshop starts with an exploration of values and how these can inform our goals, then looks at goal-setting and habit formation. We look at habits of mind and how we can move through self-defeating thoughts, as well as how gratitude can help.   
In addition to these workshops, our Wellbeing Learning Platform offers access to other curated content. This includes mental health and self-management, crisis management, dealing with stress, and responding to difficult events. 
How to access the Wellbeing Learning Platform
The Wellbeing Learning Platform is for individual wellbeing learning and training and is completely free. Setting up an account is quick and easy and can be done here. 
This article first appeared in the June issue of Natural Pharmacy Business Magazine which support us to raise awareness of our charitable support.