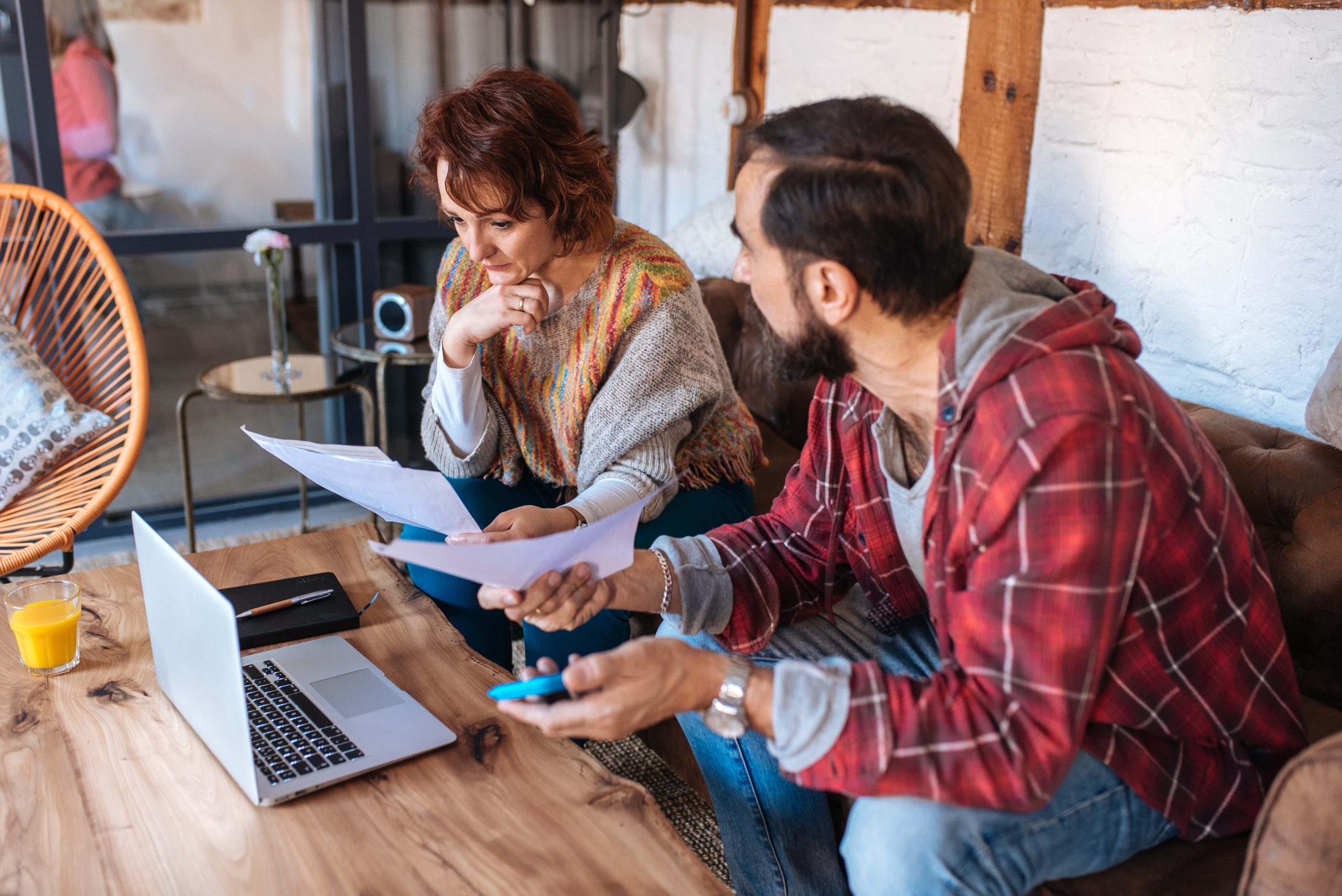 Demystifying credit ratings
Take a look at some helpful suggestions to help you build or improve your credit rating.
A good credit rating is key to getting approved for the best terms for financial products (such as mortgages or loans) and can save you money in the long run. If you have a poor or no credit rating, there are steps you can take to improve your credit rating or build a credit rating if you currently have none. Credit rating scoring can be based on:
the information you provide on your application form
what the lender might already know about you, based on other accounts you have made with them or previous applications
your credit report from one or more credit reference agencies.
Improve your credit rating
The first step would be to check your credit rating report. This contains all the information that a credit referencing agency holds on you. The three main credit referencing agencies are Experian, Equifax, and TransUnion. You can check your credit report for free using the following organisations:
It is worth checking all three as they all hold data based on different credit rating agencies. Check your credit report carefully looking for any errors. Any errors should be reported immediately so that they can be corrected. The credit referencing agency will then have 28 days to correct or remove incorrect information. They must also tell you if they do not agree with your corrections.
You can also obtain a free statutory credit report directly from Experian, Equifax or TransUnion.
Are you on the electoral register?
Ensure that you are on the electoral register (sometimes called the electoral roll). If you are not on the electoral register this will damage your credit rating. If you have recently moved house contact your local council to ensure that you are added to the register. This is a quick fix for your credit rating as councils provide monthly reports to credit referencing agencies about who is registered. Frequent house moves can affect your credit rating. If your address is only temporary, for example, if you are a student, you might be better off staying on the electoral register at your parents' home.
Pay your bills promptly
Companies will often report late payers to credit referencing agencies. Don't ignore things such as energy bills and mobile phone contracts. Paying your bills in a timely manner will improve your credit rating. This is one of the best ways that you can prove to lenders that you can manage your money effectively. It will also improve your credit rating. Not all bills will count towards your credit score, so it is worth checking your credit report to see which ones do.
If you have a car and buy car insurance, consider paying monthly rather than yearly (if you can find a good deal on a comparison website which is affordable). Although more expensive, if you can make repayments on a monthly basis this is credit and regular repayment will have a positive impact on your credit score over time. 
Joint bank accounts and joint borrowing
Joint finances are best avoided unless you are confident that the other person's credit rating is good. If it is poor this will impact on your own credit rating. Where you have joint banks accounts or joint borrowing, you are jointly and severally liable so a joint bank account could mean that you are vulnerable to the other person's borrowing.   
Whenever possible, break all links that are connecting you to somebody else's poor credit rating. This is not always easy, in particular if you share a home with them. You could always have a chat with them to see if you can develop a plan together that will improve both your credit scores.
Consider getting a credit builder card
You could apply for a credit builder card. Used properly this type of card can demonstrate your reliability to lenders. This will improve your chances of being successful in application to other types of credit cards, personal loans, or mortgages. Credit limits on these cards are often low and the interest rates are high. It could be a good idea to get some advice in advance of applying for one of these cards. If you need to speak to a specialist debt advisor, take a look at our Specialist Advice service as you may be eligible for free and confidential support.
Further information on improving your credit score is available on the Experian website. 
Do not use credit repair companies
There is no reason for you to spend money on a credit repair firm. Most of these simply give advice on how to get your credit report and improve your credit score. These are things you can do yourself. Some credit repair companies may advertise services that they cannot legally do so they are best avoided.
Take a look at more ways to manage your finances
Information and guidance on how to manage your money and any debts you may have, and ways to find funding,
Read now!