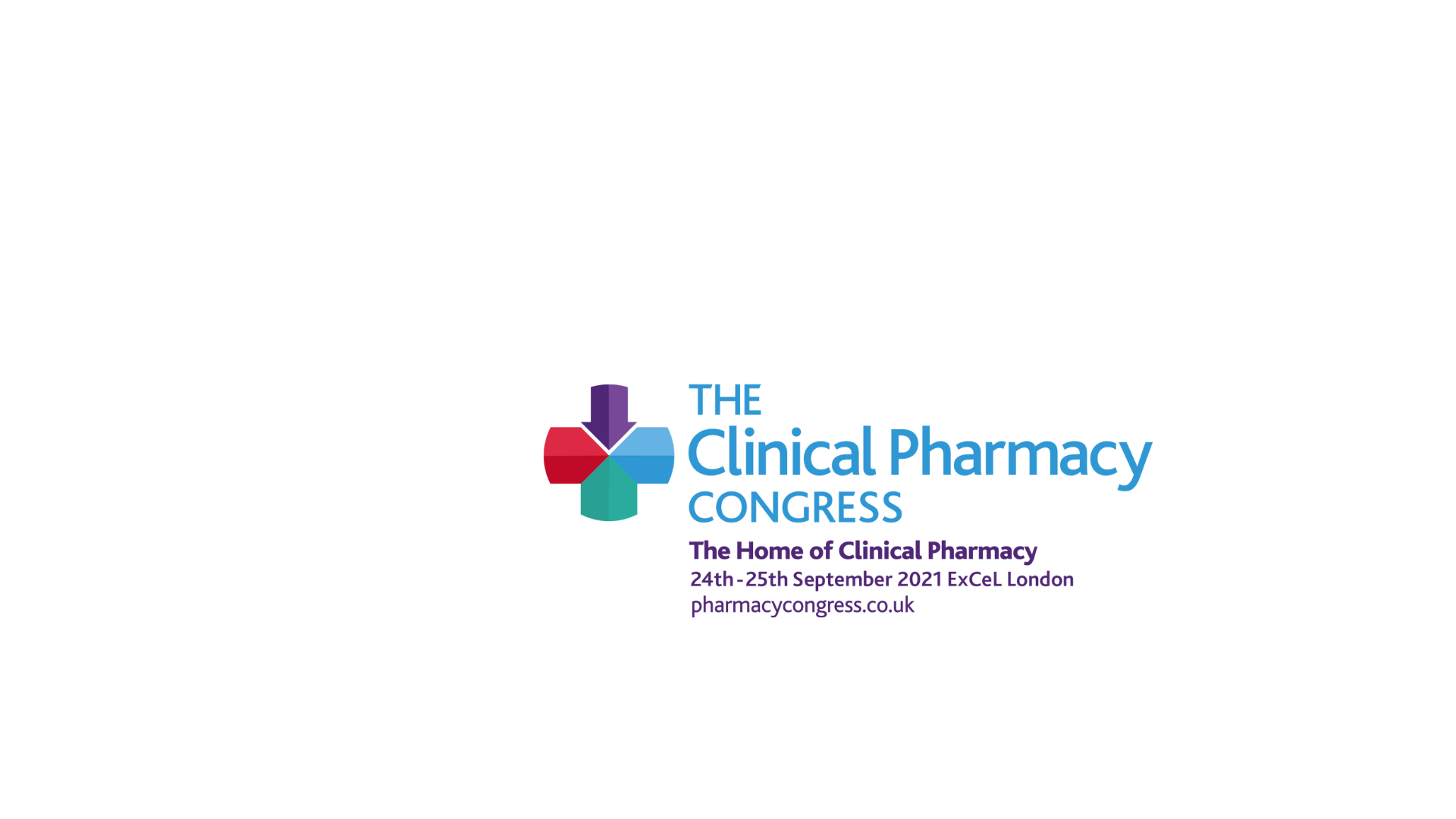 See you at the Clinical Pharmacy Congress!
The Clinical Pharmacy Congress is back!
In just a few days' time, we'll be returning to the ExCeL London – live and in person – for the Clinical Pharmacy Congress 2021 which aims to provide clinical pharmacy professionals across the country access to inspiring new content, over 130 leading pharmaceutical suppliers and training and development opportunities.
As the largest gathering for the clinical pharmacy profession held in the UK, this year's event is once again set to showcase inventive ideas, helpful resources and invaluable insights.
And, in case you missed the announcement, Clinical Pharmacy Congress has chosen our charity, Pharmacist Support, to be their nominated charity this year.
The team at CPC told us that it was important for them to recognise the difficult 18 months our sector has faced. By partnering with CPC, we hope to boost our much-needed fundraising drive by encouraging individuals to make a one-off donation, which in turn will go towards supporting your colleagues who are facing challenging times such as mental health issues, financial worries or addiction. Should you be in a position to donate, please show your support at this crucial time by texting CPC2021 to 70191 to donate £10. You can find out more about Pharmacist Support and how we can help you and your team by visiting our stand F34 and attending our Keynote Sessions and Wellbeing Workshop:
Life after Covid: Why wellbeing needs to be central to our transition
Danielle Hunt, Pharmacist Support Chief Executive
Friday 24 September, 11.30 – 12.00 in the Strategy and Policy Forum
The Science Behind Wellbeing
Melissa Cochrane, Pharmacist Support Senior Wellbeing Development Officer and resident mental health expert
Friday 24 September, 17.15 – 18.00 in the Strategy and Policy Forum
Reunited!
Being the first major reunion of the industry, we couldn't be more excited! Connecting virtually has been fun (and necessary), but after what has been the hardest year for the entire profession, it's time to embrace meeting face-to-face – to laugh, learn, share and celebrate.
As well as popping to our charity stand in the Exhibition Hall and attending our sessions on Friday, there will be so much more to see and do. From must-see speakers to innovative exhibitors, there's no shortage of activities to get involved in at the Clinical Pharmacy Congress.
Feeling active?
As part of our ACTNow campaign's Be Active week, we're also teaming up with pharmacist Mohammed Hussain for a 5K charity FUNdraising run! Don't forget to bring your workout gear and meet us at 7.15am at the main entrance to the Excel Centre on Saturday morning for a fun run around Victoria Docks. It's a chance to connect with other pharmacists, get your heart pumping and clear your head from any stresses of the week – all for a good cause! We're asking those who join us to donate to Mohammed's London Marathon Fundraiser. Next Sunday 3 October, Mohammed will be running the London Marathon to raise vital funds for the charity. Please support Mohammed and his inspirational fundraising efforts.
Donate to Mohammed's London Marathon fundraiser now