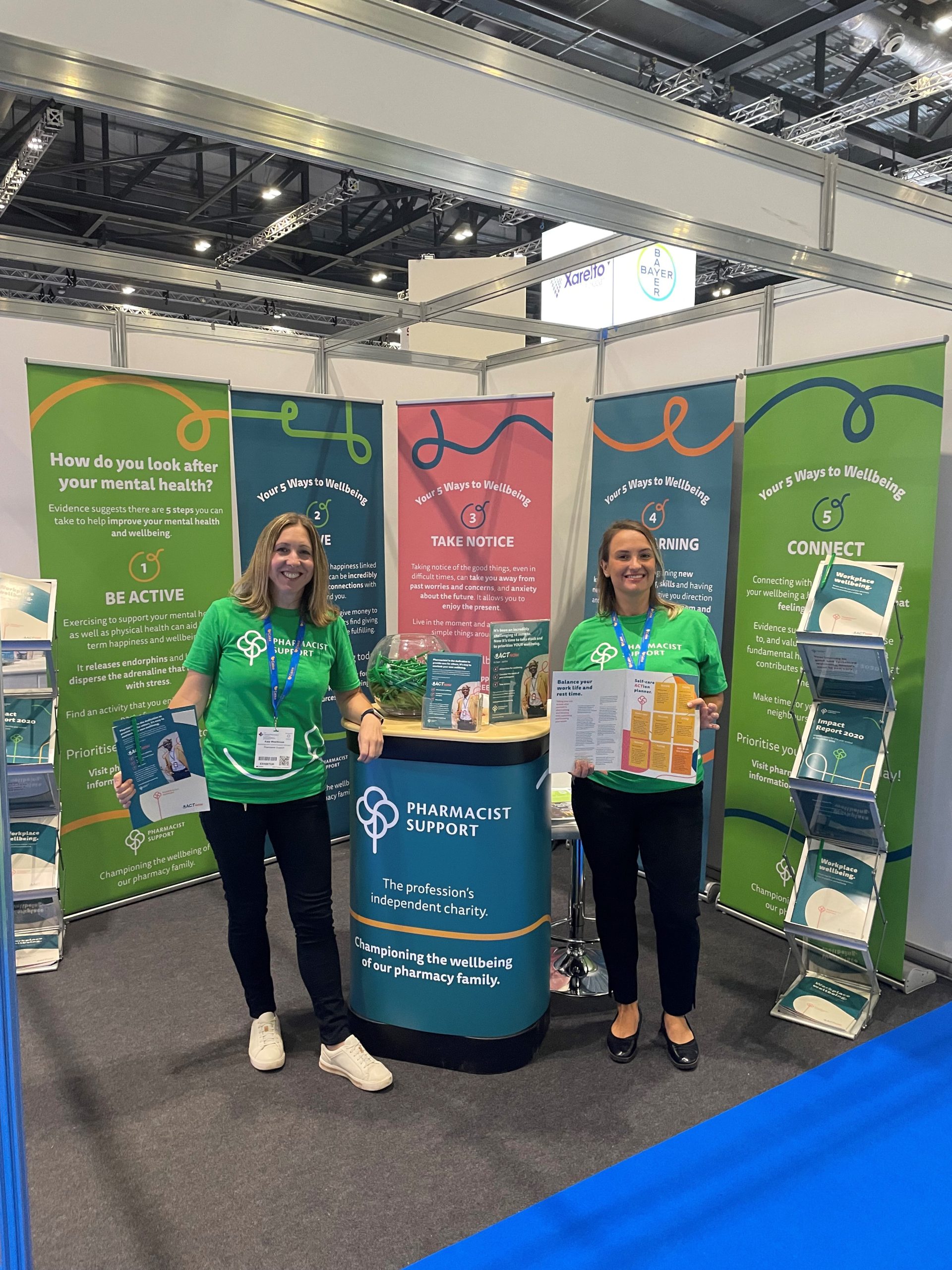 The Clinical Pharmacy Congress is donating £1 for every ticket sold!
The Clinical Pharmacy Congress is getting behind the charity once again and have chosen Pharmacist Support as their nominated charity for the in-person event in May.
We're the nominated charity at the Clinical Pharmacy Congress
We're pleased to announce our continued partnership with the Clinical Pharmacy Congress. We have been working with the team at CPC for some years with the joint aim to underline the importance of looking after our pharmacy family. At last year's virtual and in-person events, Clinical Pharmacy Congress chose Pharmacist Support to be their nominated charity. This enabled us to raise awareness of our charity and support services whilst highlighting wellbeing and mental health challenges and opportunities through our keynote speech and workshop.
At this year's event in May, you'll find us once again at our charity stand in the exhibition hall. In addition, we're hosting some wellbeing and mental health talks. Keep an eye on our website for information about how to attend and what to expect.
Exciting news for the charity!
And we're very happy to announce some exciting news. The team at Clinical Pharmacy Congress has chosen us to be their nominated charity again. In addition this year, they're also supporting our fundraising drive and will be contributing £1 per every ticket sold to the charity! We're very grateful for this opportunity to raise much-needed funds. Like most charities across the country, we've experienced difficulties fundraising due to the pandemic. All funds raised will go directly towards supporting our pharmacy family through our vital support services.
Why it's important
Our Chief Executive, Danielle Hunt, says of the continued partnership:
"We're delighted to continue our valuable partnership with Clinical Pharmacy Congress and once again, be the nominated charity at their event in May. Their commitment to supporting the charity is crucial to ensuring individuals and organisations across the profession are aware of Pharmacist Support and the independent support services we offer. We very much value the relationship we have built with CPC over the past few years, and we're looking forward to building upon our joint work throughout the next 12 months."
Laura Shapiro, Event Director at Clinical Pharmacy Congress says:
"The Clinical Pharmacy Show is delighted to be continuing our partnership with Pharmacist Support as our nominated Charity. Mental health and wellbeing is a matter close to our hearts and with the ongoing pandemic more important. Partnering with Pharmacist Support means working with a charity that provides invaluable help and support to all pharmacy professionals. We are grateful for everything they do. We are excited to raise awareness and funds to support Pharmacist Support and share their incredible work within the sector. If you would like to join us on this journey and be a part make sure to secure your pass to CPC this 13-14 May 2022 at ExCeL London."
How to attend the Clinical Pharmacy Congress
We hope to see you all at the Clinical Pharmacy Congress in London on 13-14 May. For more information about our partnership and to book a ticket, please visit the CPC website.
Are you interested in partnering with the profession's charity?
As the profession's charity, we recognise that collaboration across the sector is key to supporting our pharmacy family to ensure it is well-equipped to face any challenges people may have.
Find out more here