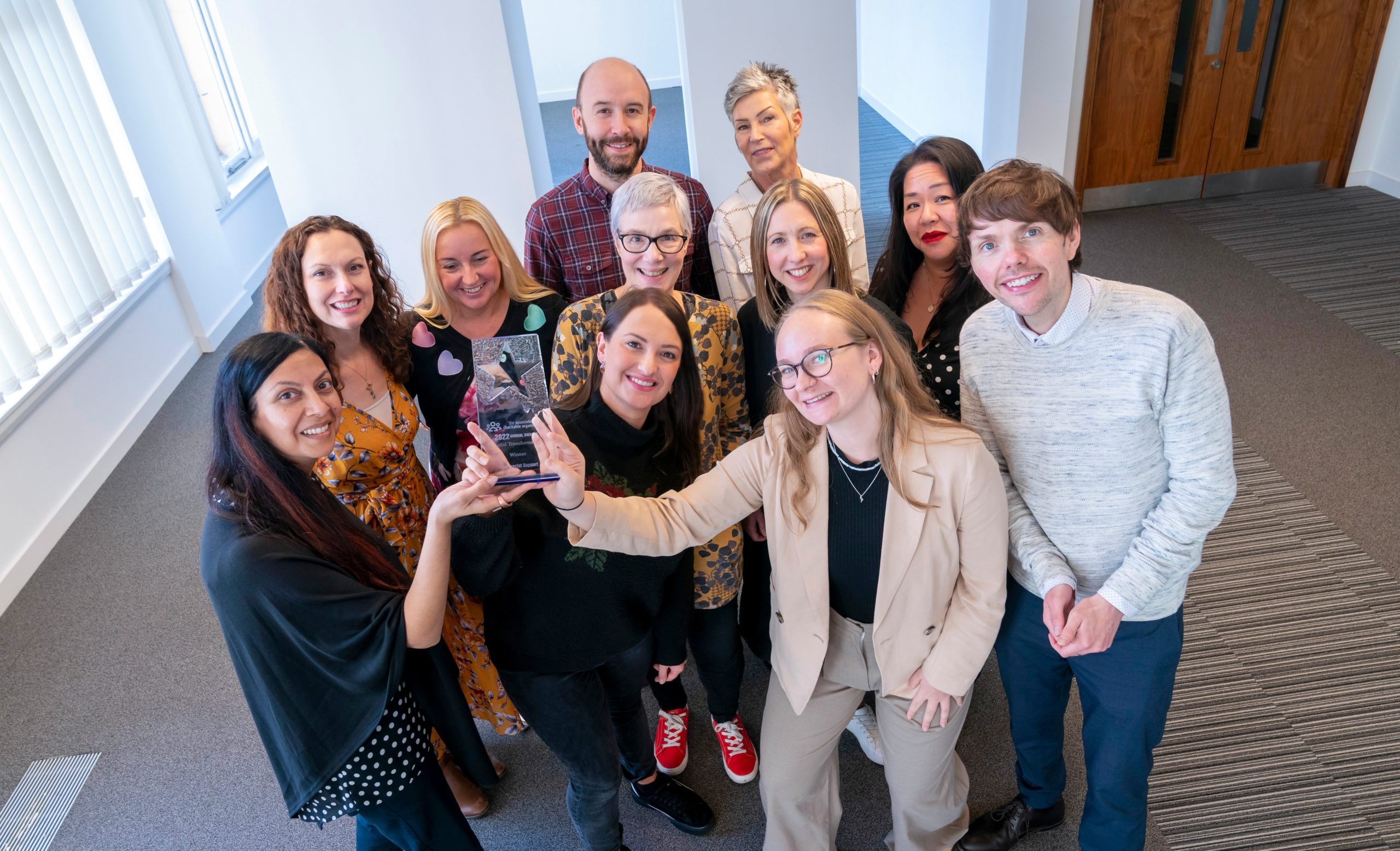 Charity wins digital transformation award!
Pharmacist Support was one of eight charities recognised at the 2022 Association of Charitable Organisations (ACO*) Annual Awards!
The Awards ceremony, which took place on Thursday 22nd September in London, celebrated the achievements of ACO benevolent and grant-making charities over the last year, with Pharmacist Support named winner of the Digital Transformation Award.
"We're absolutely delighted to receive this recognition" commented Pharmacist Support Chair, Esther Sadler-Williams. "Within Pharmacist Support's five-year strategy, digital transformation was highlighted as a key priority to support us to deal with the challenges of managing increased demand, meeting the changing needs of our pharmacy family as well as that of a 24/7 society."
Since November 2021, Pharmacist Support has launched a new website and implemented a new customer relationship management system that has enabled the charity to extend its support beyond the traditional 9-5 office hours, reaching and supporting more individuals through its extensive library of digital resources. The new customer relationship management system has also enabled the charity to improve and streamline delivery of its support, data collection, and monitoring and evaluation. In addition, through this system the charity has developed and launched an online grants portal that enables service users to apply online, making it easier for them to  access financial assistance.
The charity's new wellbeing learning platform is another recent digital development. This platform has enabled service users to develop their knowledge and skills at a time that suits them, contributing to their continued professional development as well as providing them with a space to focus on their own wellbeing. Traditionally, all this work would have been done face-to-face via workshops.  However, it was recognised that this was excluding large numbers of service users, particularly those working alone in community pharmacy in remote locations.
"I wanted to take this opportunity to congratulate and share a heartfelt thanks to every member of the staff team for their drive in bringing this digital vision to life, despite the challenges this past year has thrown at us all" said Esther. "Their tremendous efforts have already begun to reduce the demand on the charity's information and enquiries team and provide an enhanced resource to reach and support a great many more individuals."
Other winners on the night included:
Royal Navy Officers' Charity – Small Charity of the Year award. With special commendation to The Book Trade Charity.
The Care Workers Charity – Charity of the Year (with annual income of £1-5m)
RABI – Charity of the Year (with annual income of £5m+) award
Caba – Campaign of the year Award. With a special commendation to The Drinks Trust.
The RAF Benevolent Fund and The OT Practice – Collaboration of the Year award. With special commendation to Buttle UK and The Family Fund/McCain.
Suhel Bhulo from caba – Outstanding Achievement award.
Acting for Others was awarded a special award for their networking and support of other organisations.
*ACO is the umbrella membership body for benevolent charities and grant makers.