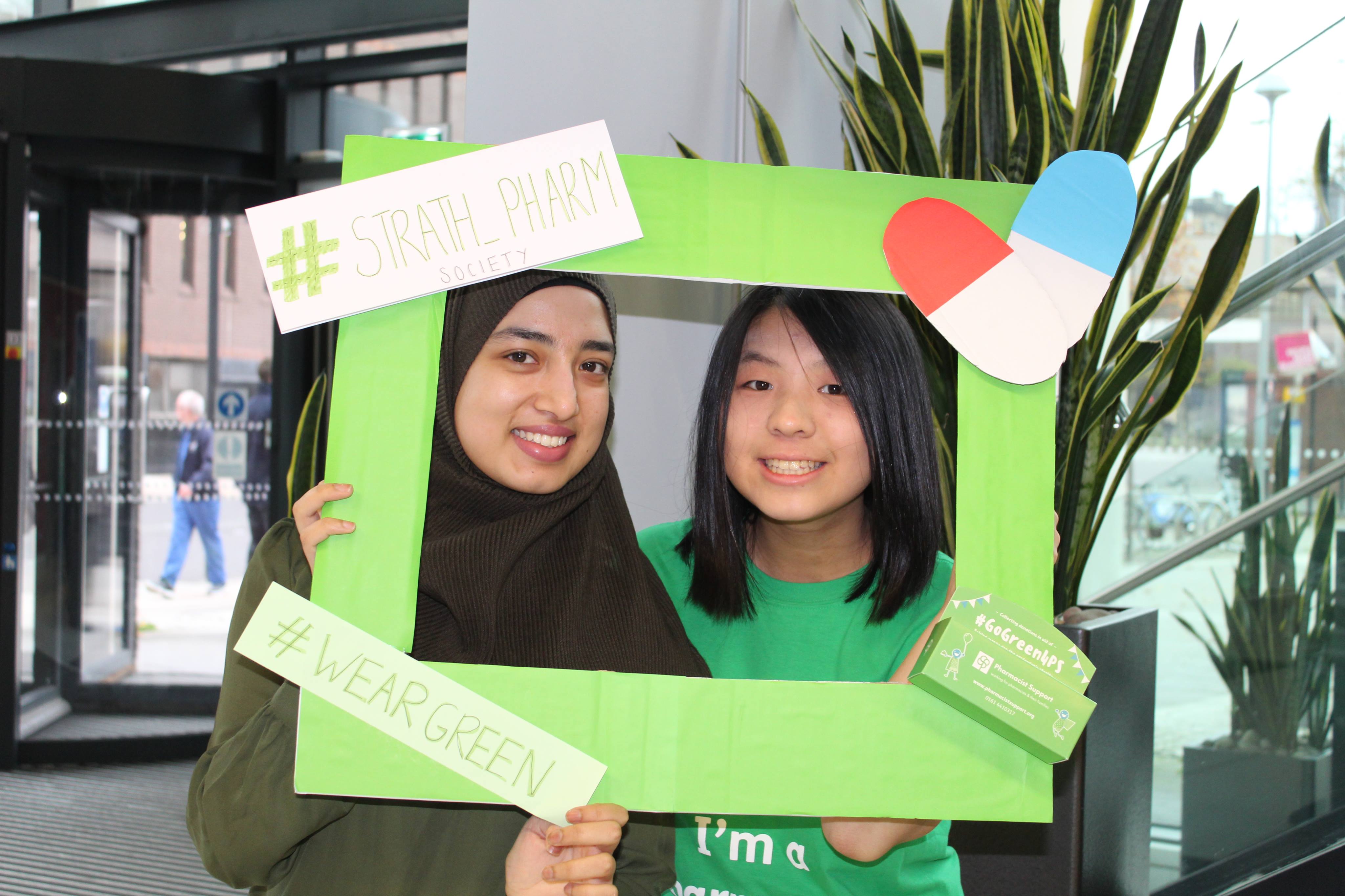 It's almost time for our annual fundraising campaign #GoGreen4PS and this year we want it to be bigger and Greener than ever!
This is your chance to set yourself a challenge or to come together as a team or organisation,  have some fun and of course raise valuable funds to support struggling colleagues in their times of need. In 2018 the charity provided over 7,000 acts of support, covering issues relating to stress and wellbeing, money worries, employment, study, training and personal life.
In order to continue to be able to provide this free and confidential support the charity is very much reliant on donations from people just like you.
This year's campaign will once again start on World Pharmacists Day 25th September  and run until 31st October 2019, so get your Green thinking caps on now and get planning your fundraising event or activity in aid of Pharmacist Support.
How can you get involved we hear you cry!
It's easy to hold a #GoGreen4PS fundraiser at your place of work, your university or at a local meeting. Here are a few ideas to get you started:
Wear GREEN
Hold a GREEN Bake Sale
Hold a raffle
BIG GREEN Quiz
Set yourself/your team a GREEN Challenge!
So what are you waiting for?  Grab your khaki, embrace your emerald or layer up your lime and encourage your colleagues, classmates, teammates or any group of friends you can to join #TeamGreen for Pharmacist Support!
To sign up to the campaign and receive your FREE fundraising pack call 0161 441 0317 or register here.
Could your workplace help us too? 
If you think Green is your colour, perhaps your workplace could match fund the money you collect which means you could DOUBLE your fundraising for Pharmacist Support!  Simply ask your boss and see if this is something they would consider doing for the campaign.
Or perhaps we could be your workplace charity of the year? Do you think you could put a corporate team into an event? Or maybe you could just take a collection tin or two for your office and save up your loose change.
At Pharmacist Support, we help thousands of people in the profession every year facing difficult times. Every penny that our supporters raise helps us make a difference.
If you'd like more info about how you can get involved at your workplace, please email us here or call 0161 441 0317.