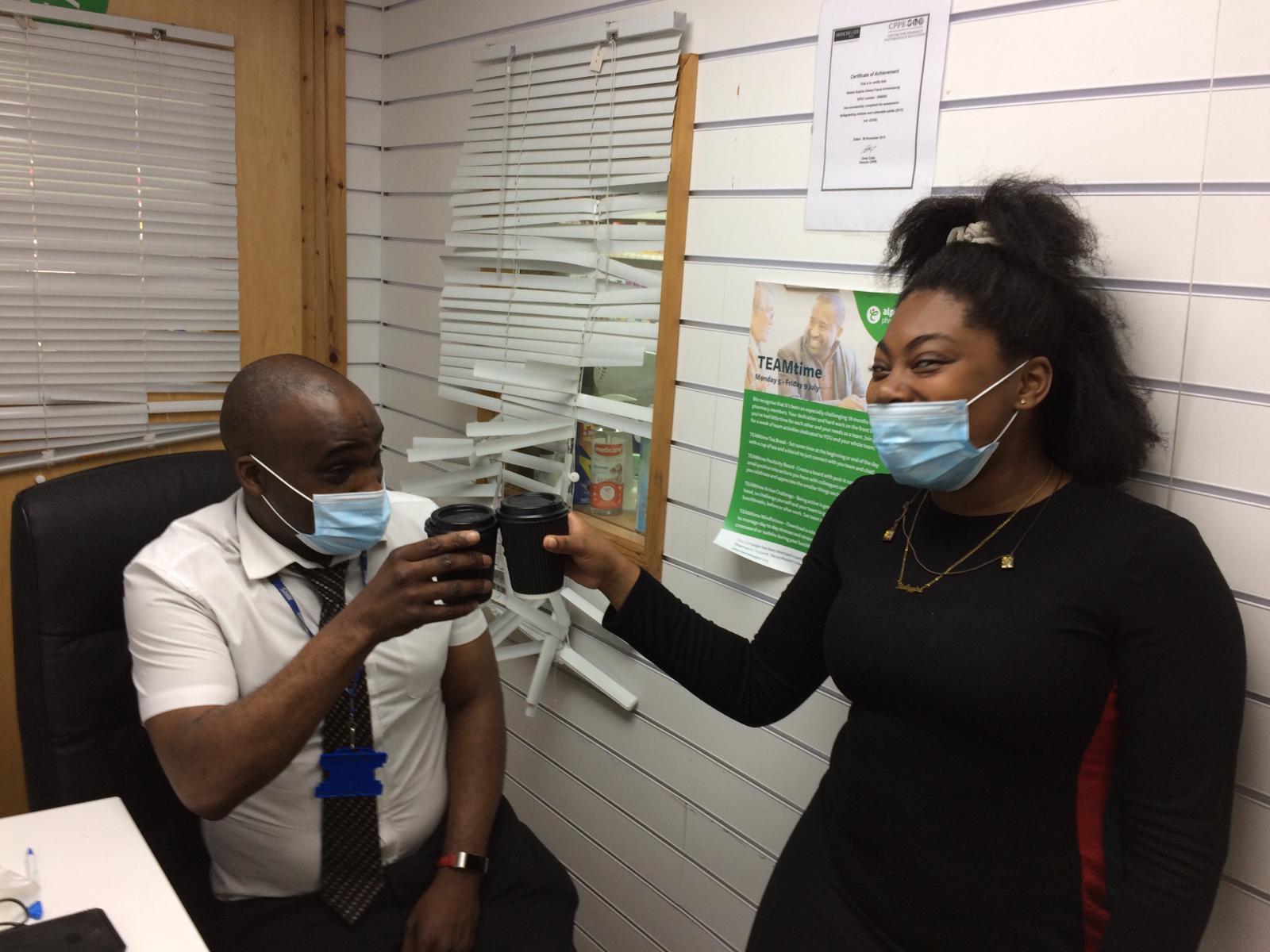 From the 5th – 9th July, Pharmacist Support ran a weeklong campaign with partner Alphega Pharmacy. The campaign, titled TEAMtime, was developed to help the organisation focus their wellbeing efforts inward and to kick start an Alphega Pharmacy team wellbeing routine. Across the week, newly trained Alphega 'Wellbeing Champions' and charity ambassadors hit the road and dedicated time to support their members to participate in a number of wellbeing focused activities, that included
TEAMtime tea breaks
TEAMtime positivity (capturing and showcasing appreciation for others and celebrating success)
TEAMtime active challenges (lunchtime walks & allotment visits!)
and TEAMTime mindfulness (via quizzes, sudoku, crosswords and apps).
"Wellbeing of pharmacy teams is of paramount importance, especially in the current climate" commented Raj Nutan, UK Country Head of Alphega. "When we were given the opportunity to work with Pharmacist Support to develop a Wellbeing campaign we jumped at the chance. Pharmacist Support is the only and oldest charity for the pharmacy family profession. Being able to support their messaging with the resources they have for our Pharmacy Members was very much welcomed. The Alphega UK team was also able to learn from this campaign on how we take stock during the day for #TEAMtime.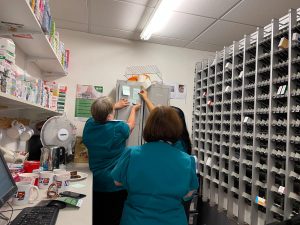 "The campaign was well received by our pharmacy members. Looking back at the pictures taken by the team on their visits did get me emotionally as I personally reflected on how much of a tough time we have all had. Taking some #TEAMtime is something I will certainly continue to do. Thank You Pharmacist Support!"
Across the week
Alphega wellbeing champions made 108 store visits (which equates to approximately 10% of the Alphega Pharmacy membership)
Over a 1000 posters and flyers were distributed to members to promote and support the campaign
14,580 minutes (over 243 hours) were spent focusing on team member wellbeing
432 cups of tea and coffee were consumed
432 doughnuts and biscuits enjoyed
several hours were spent discussing England's chances of victory in Euro2020 and who was going to win Love Island!
For more stats and photos from the week, check out the TEAMtime celebratory video capturing the campaign in action!
If your organisation is interested in partnering with the charity, get in touch!