As the profession's charity, we recognise that collaboration across the sector is key to supporting our pharmacy family to ensure it is well-equipped to face any challenges people may have.
We are proud to have established and developed many key charity partnerships:
Pharmacists' Defence Association
"The The PDA and our members donate more than £30,000 per year to Pharmacist Support to help fund activities that support pharmacists when they need it. We are delighted to be able to help the charity to help pharmacists improve and maintain their wellbeing." – Paul Day, Director. 
Read about our partnership with Pharmacists' Defence Association.
Royal Pharmaceutical Society
"As part of a revised collaboration approach we will look to strengthen partnership working to support the mental health and wellbeing of pharmacists together. We want to help Pharmacist Support grow and strengthen as an organisation for now and the future." – Ravi Sharma, Director of England. 
Read about our partnership with the RPS.
Well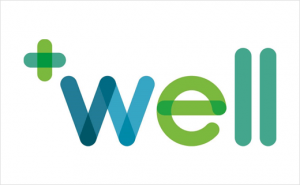 "We recognise that the level of support offered by the charity requires funding and given the recent increase in calls from the sector, it's important we raise awareness of the work being done and how even a small amount of money raised can have a huge impact." – Janice Perkins, Pharmacy Superintendent. 
Read about our partnership with Well Pharmacy.
Clinical Pharmacy Congress
"Partnering with Pharmacist Support means working with a charity that provides invaluable help and support to the sector and we are grateful for everything they do. We are excited to raise awareness and funds to support Pharmacist Support and share their incredible work." – Laura Shapiro, Group Event Director, CPC. 
Read about our partnership with CPC.
Alphega Pharmacy
"We recognise that this has been an especially challenging 18 months for our pharmacy teams and members, and here at Alphega Pharmacy we wanted to do something to help. Following the success of our partnership last year with the charity's ACTNow campaign … Alphega Pharmacy has teamed up with Pharmacist Support to help our teams champion wellbeing in the workplace." – Raj Nutan, UK Country Head of Alphega, Alphega. 
Read about our partnership with Alphega Pharmacy.
Becoming a charity partner
As part of our 5-year strategy, we are keen to work with like-minded organisations across the pharmacy sector to help us:
Raise awareness of the charity and our Support Services
Champion the importance of wellbeing in pharmacy
Deliver our Support Services and meet our strategic objectives
Raise valuable income.
By choosing to become a charity partner, we will work together to create a bespoke partnership, tailored to help meet your business goals and corporate social responsibility needs, whilst delivering mutually beneficial results with a lasting legacy.
If you'd like to become a charity partner then please get in touch with us HERE.
There are many ways you can help raise awareness of our charity and our free and confidential Support Services:
invite us to attend an event you are organising (with an information stand or to give a presentation, for example)
host one of our Wellbeing Workshops as part of your CPD offering
ask us to contribute to your newsletter, press content or journals
include us in your staff welcome packs
add a link to our website and online information resources from your site or intranet.