National pharmacy wholesaler, Bestway Medhub, is celebrating its 6th birthday this month and is using their business milestone to raise thousands of pounds for Pharmacist Support.
Proud of the hard work and resilience shown by the pharmacy sector over an incredibly challenging 18 months Bestway Medhub is pledging to donate £1 for every customer order made on Wednesday 23rd June via their Telesales team to support the charity.
"The last 18 months has been incredibly tough for everyone, and coronavirus has affected all our lives", commented Paul Insley, Head of Bestway Medhub & Wardles. "I've seen first-hand the increased pressure that has been put on pharmacists and their teams, but as always, the pharmacy sector has risen to the challenge and shown its true value. Pharmacies up and down the UK stayed open and accessible for vital face to face healthcare support and reassurance, putting the health and wellbeing of their patients and local communities before their own.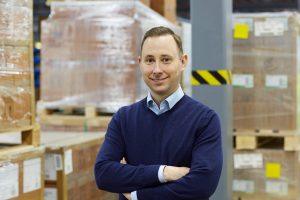 "As a pharmacist myself, I have been inspired to see the hard work, resilience and passion from the pharmacy sector and that is why we are using our 6th birthday celebrations to say an enormous THANK YOU to our pharmacy heroes and give back to the profession's leading wellbeing charity and help support those that need it most.
"We're hoping to raise thousands of pounds, which will go towards building wellbeing workshops as well as counselling and peer support for those that need it. This is something the whole team at Bestway Medhub feel very passionately about – because while lockdown restrictions are starting to ease, pharmacies teams across the nation have powered through and worked through the most challenging circumstances."
As a charity Pharmacist Support relies on donations from organisations and individuals across the sector, and it is thanks to this support that we have been able to provide vital services to members of our pharmacy family who have been particularly affected these past 18 months.
"The charity is absolutely delighted to be joining Bestway Medhub in their 6th birthday celebrations and to receive news of this donation" said Danielle Hunt, Chief Executive of Pharmacist Support.
"Support from the sector enabled us to develop our ACTNow wellbeing campaign in 2020 that went onto provide 6,865 acts of support to over 4,800 individuals across the campaign period.
"With the recent addition of our Counselling service, the charity continues to enhance our mental health and wellbeing support for the profession and this donation from Bestway Medhub will enable us to reach and support even more pharmacists, trainees and students as we begin to unpick the true impact of the pandemic on our pharmacy family."
Bestway Medhub (part of the Bestway Group) launched in 2015 and supports over 3,000 independent pharmacies and dispensing doctors across the UK.